Categories
Featured Posts
Four (4) Vacupac MA30-EV spout + filter combos are used to load frac sand into enclosed trucks at this North American facility. These units were installed in Fall of 2017.
Read More
---
Photos of (4) Flattop positioner installations with special paint scheme located at a Toronto cement terminal.
Read More
---
Midwest MG50-OV bulk loading spout loading synthetic gypsum on the Ohio River.
Read More
---
This Midwest project includes ten identical stations designed for high capacity loading of soy meal into slotted railcars. MSPV900 single direction positioners allow for three feet of lateral movement over each railcar hatch. The standard equipment designs are modified with increased hopper angles and enlarged openings to promote higher capacity wi
Read More


---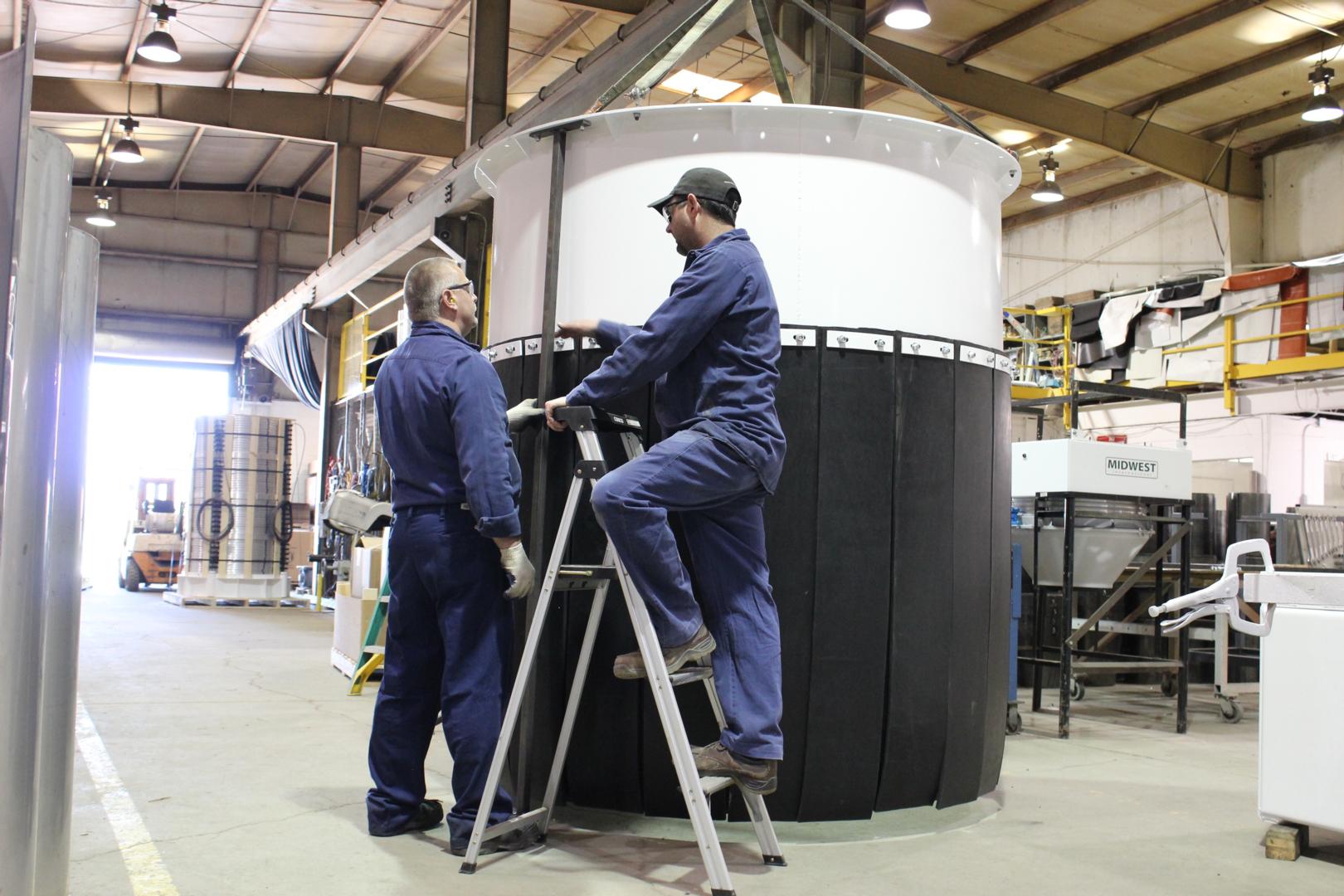 When fully assembled, this MH72-OV unit will extend nearly 100 feet in length and weigh over 30,000 LBS. The spout will be attached to the end of a 72" wide belt conveyor and will be responsible for stockpiling coal off the shores of lake Michigan at a rate of 3000 tons per hour. This unit was shipped out on 2
Read More


---
Displaying 1 - 5 of 22 Posts in this Category
<< First Prev 1 , 2 , 3 , 4 ... Next End >>